03 August 2020
Newsletter
Good News Story - Infrastructure Western Australia
Infrastructure shapes our lives every day, from the way we get to work through to the strength and diversity of our economy, how and where we access things like healthcare and education, right through to where we live and the quality of life we enjoy.
That's why we're encouraging you to provide input into the work that is underway to develop WA's first State Infrastructure Strategy- a 20-year infrastructure planning blueprint for WA.
In late June Infrastructure WA published A Stronger Tomorrow – State Infrastructure Strategy Discussion Paper. This document sets out, and invites input into, how Infrastructure WA proposes to develop the 20-year State Infrastructure Strategy over the next 18 months.
The Strategy will largely be focused on medium to long-term infrastructure priorities and opportunities (that is those deliverable in the coming 5-20 years).
A Strategy of this nature is of significant value to Western Australia as a whole, and it will provide business and industry with greater long-term certainty needed to encourage investment. It will also help to establish a pipeline of jobs for the State.
To be successful the Strategy will need to address a broad range of social, economic and environmental infrastructure according to Infrastructure WA's Chairperson John Langoulant:
"We need to consider the full breadth of infrastructure as we develop the Strategy.
"This includes the infrastructure that you see and use every day, for example our roads, railways, public spaces, hospitals and education facilities, right through to the State's digital connectivity and our energy, water and waste services.
"It also includes what we call 'non-build' options, which means we're also exploring the elements that relate to the broader infrastructure system, including policy, legislation, technology, skills, governance, financing and procurement, he said.
Alongside this, the Strategy's recommendations will also need to consider the opportunities and challenges that may face Western Australia between now and 2040, such as evolving technologies and disruption; economic and population growth, as well as the impact of climate change.
How to get involved
The formal consultation period on the Discussion Paper is underway now, closing 21 August 2020.
Infrastructure WA is asking people to undertake a short, five-minute survey designed to be completed by anyone with an interest in creating a stronger tomorrow for Western Australia.
For more detailed input into how Infrastructure WA should approach the development of the State Infrastructure Strategy organisations and individuals are being encouraged to complete Infrastructure WA's online submission form. This provides an opportunity to respond to the 22 questions that are posed within the Discussion Paper itself, and any other issues stakeholders wish to raise.
You can learn more and download A Stronger Tomorrow – State Infrastructure Strategy Discussion Paper by visiting Infrastructure WA's website.

This article was submitted by Infrastructure Western Australia.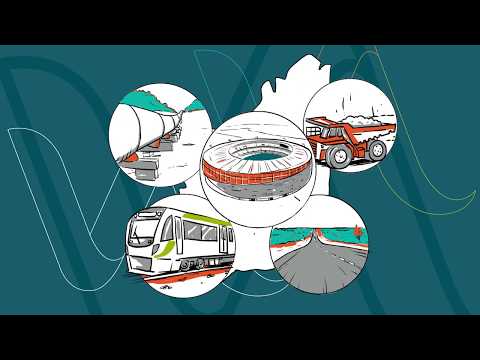 play_arrow
Infrastructure Western Australia