Recently Released - Boorloo Kworp
Last month we were pleased to release a two-year action plan to propel Perth into the next decade and boost its international reputation following detailed stakeholder research across the globe.
Boorloo Kworp -meaning 'Perth is Good' – was the culmination of 18 months of research for the Hashtag Perth project, which looked at repositioning Perth as a place to live, work, study, invest and visit. Boorloo Kworp points to the lack of "one big thing" that draws people to Perth and lists nine recommendations and 30 actions to enhance the region's reputation.
The Hashtag Perth project involved feedback from more than 2,500 people across Perth, Brisbane, Melbourne, Sydney, Auckland, Singapore and London.
The research repeatedly showed Perth lacked an iconic, one-of-a-kind drawcard to attract people to the region. During the focus group and interview process it was heartening to see strong support for the development of a World Centre for Indigenous Culture.
The Centre would be a celebration of First Nations People and cultures from across the world, starting from the Wadjuk People, to be housed in a unique building to create a distinctive and positive icon for Perth. It's an opportunity for Perth to lead the way in demonstrating how to acknowledge, respect and celebrate Indigenous People and their culture.
Another key recommendation of the report is to establish Perth as a renewable energy leader, given its world-leading science and technology industry and rich renewable energy resources.
Boorloo Kworp adds depth and breadth to Perth's narrative, taking commentary beyond the natural beauty and mining economy to ensure it's no longer 'out of sight and out of mind' and becomes recognised as Australia's best kept secret.
The report release was timed as Perth and Western Australia prepare to emerge from the COVID-19 outbreak. While other cities, both in Australia and around the world, are left to ponder, we have already done the hard yards in terms of research and understanding who Perth is, how the world sees us, and what we have to offer.
The research found so many positive attributes that set our region apart from others, including Perth's quality of life, affordability, distinctive small-town friendliness meets big-city lifestyle, enviable work-life balance, down-to-earth people and unique summer vibe. On top of that we have long-term economic resilience, quality employment and study opportunities, and world-class tourism and sporting attractions.
Perth residents are some of the biggest fans of our region's attributes, however we seem reluctant to promote these features to the world. We need to embrace our state and be ambassadors for everything Perth has to offer.
The key to the report's success will be bringing the public, government and business together under the 'Team Perth' banner. By everyone working together on Boorloo Kworp's nine recommendations and 30 actions we can showcase Perth as the distinct place that it is.
Through the research process we found that Perth is different, a good kind of different that sets us apart from other cities. We've all fallen a little bit more in love with Perth during isolation and rediscovered its many positive attributes. Now is Perth's moment to shine.
The report lists an ambitious timeline of just two years with recommendations and actions to enhance Perth's reputation as a place to live, work, invest, study and visit. With a mix of private and public sector accountability, organisations that are in a position to lead the effort have been identified, as are their potential partners.
To read the report in full, visit: Hashtag Perth
To watch the video, visit: Boorloo Kworp 'Perth is Good'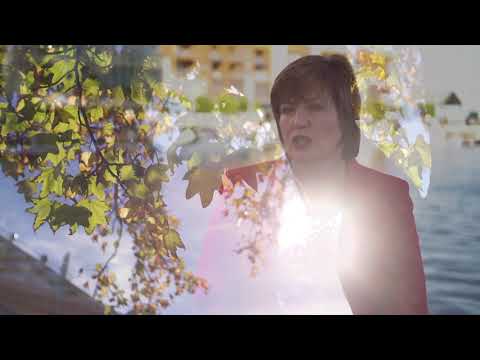 play_arrow
Boorloo Kworp