Get a Move On!
With Perth predicted to have 7 of the 10 most congested roads in Australia and congestion identified as the primary issue of concern for Perth and Peel residents, both today and for the future, the aim of our yearlong research project – Get a Move On! was to identify a preferred pathway for Perth's mobility future.

The research was supported in part by our members through the Committee's annual budget, along with core funder RAC, major funders AECOM, ANZ and the City of Subiaco, and supporting funders Ipsos, UWA, Finbar and HASSELL.
An extensive research agenda resulted in 13 major findings, 10 recommendations and 33 actions to guide investment and ensure that Perth is a mobile, liveable, vibrant and prosperous region for all. 
Partners
Key Aims
Get a Move On! was a yearlong research project that aimed to:
Outline community and business preferences and choices for Perth's future mobility.
Identify preferred solutions for the Perth region.
Benchmark key solutions against current international best practice.
Articulate a collaborative action plan and pathways for government, private and non-government organisations to deliver solutions that achieve a mobile future for the region.
Key Reports and Resources
November 2016 | 8.98 MB
November 2015 | 5.44 MB
Related Resources
Get a Move On! Introduction
Introducing Get a Move On! - the Committee for Perth's landmark study aiming to establish a definitive evidence base to underpin new, integrated and innovative strategies for the efficient movement of people across the Perth and Peel region in the 21st century.
Transport and Congestion - An international perspective on the transport debate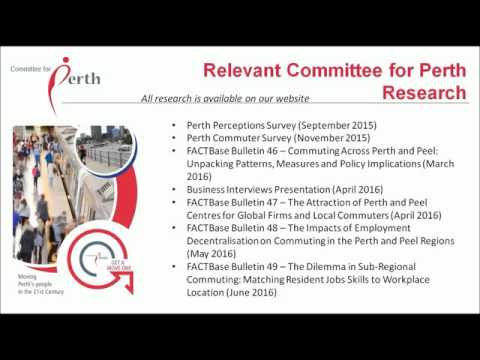 This Perth in Focus luncheon featured a keynote address from UK Professor Jon Shaw, co-author of 'The Transport Debate'.
Transport and Congestion - Perth's Future Mobility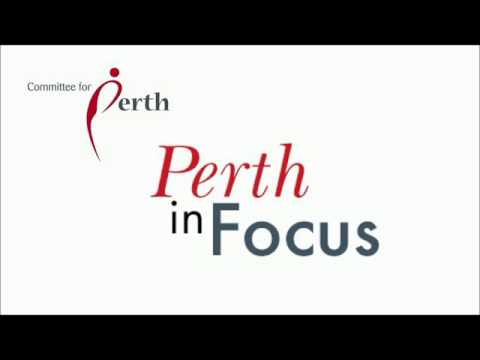 This Perth in Focus luncheon featured the CEO of Infrastructure Australia, Philip Davies, who has over 25 years of experience in shaping policy, delivering nationally significant infrastructure projects and leading reform. Philip discussed in more detail, the Audit, the Plan and the re-invigorated Infrastructure Priority List. Sally Braidwood from IPSOS also released the key findings from the Business Interviews conducted as part of the Get a Move On! project.
Perth in Focus - The Vancouver Story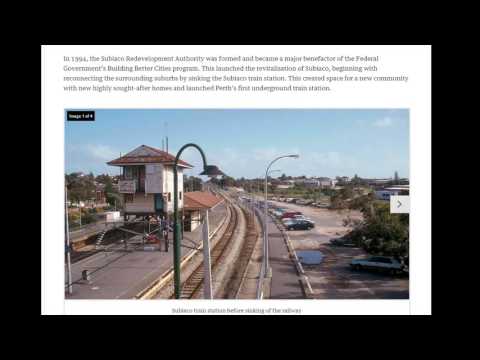 At this luncheon Sally Braidwood from Ipsos presented the first insights into the Get a Move On! project, the Perth Commuter Survey.
Steering Committee
Patrick Walker
Executive General Manager - Advoacy and Member Benefits and Chair of the Steering Committee - RAC
Anne Still
Senior Manager Transport Mobility Services and Deputy Chair of the Steering Committee - RAC
Adeana Khoo
Transport Planner - AECOM
Graham Holden
Director Major Projects, Civil Infrastructure, Western Australia - AECOM
Robert Montanari
Executive Director, Institutional Banking - ANZ
Deborah Beeck
Director of Global Loans and Advisory - ANZ
Marion Fulker
Chief Executive Officer
Gemma Davis
Research Consultant